Promote Donor Benefits

Many organizations offer donors (members) benefits for different levels of giving. The larger the gift, the greater the benefit.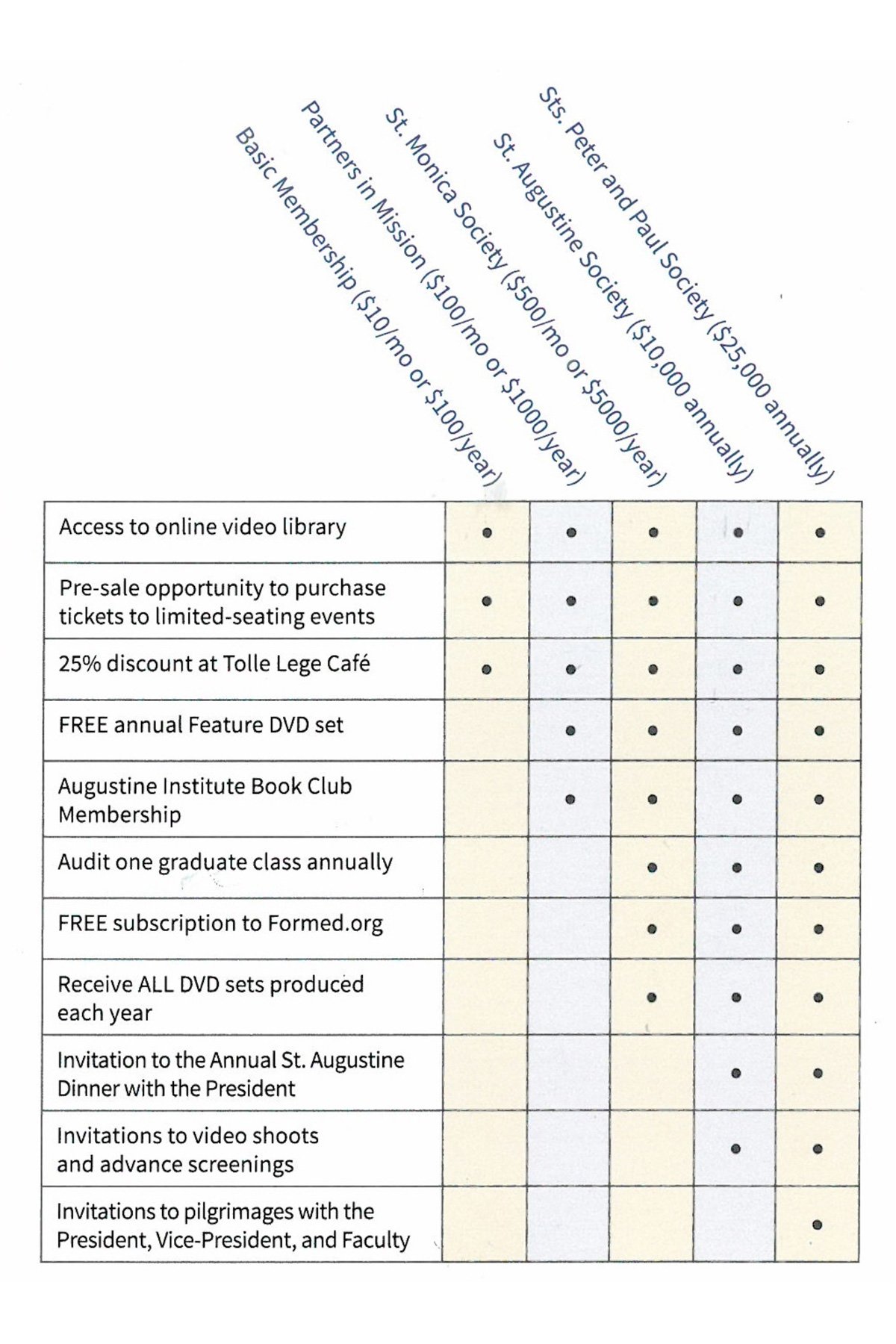 Here's an example of how Augustine Institute displays its offerings. It's an excellent format for you to use for your own array.
Augustine did a great job of increasing the importance at each new level. This obviously is something you need to pay careful attention to. If it doesn't seem like an enticing increment to the donor, why bother?
The Augustine Institute is dedicated to re-evangelizing Catholic parishes. They wish to transform the Church. Only in its tenth year, it now has a Graduate School that is accredited.
Most organizations today have an annual minimum gift required of Board members. The minimum at Augustine is $100,000 a year. Not give or get. Give!
And do Board members give the $100,000? They do!