The Killer Word

Marketing Management is considered one of the most important books in its field. A classic. It is now in its fourteenth printing.
Dr. Philip Kotler, the author of the book and the high priest of marketing, saw a piece I did for the firm. He asked if he could reproduce the artwork in his book.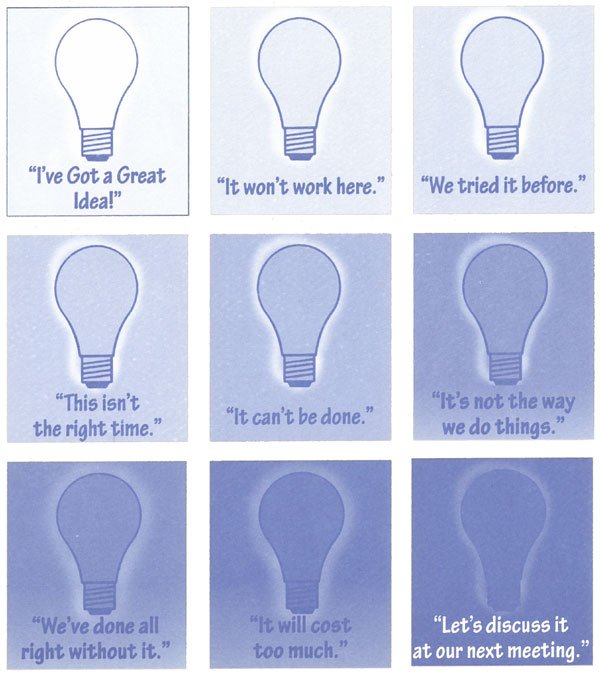 And he did. He called it, "Forces Fighting New Ideas."
I'll explain how I came up with the concept.
I was at a board meeting. One of the Directors came up with what I thought was a brilliant idea. Then the naysayers began. "It won't work here." "We've tried it before." "This isn't the right time." And on it went.
Then one of the Directors said, "I hate to be the devil's advocate, but it will cost too much." (I've always considered those who say they don't want to be the devil's advocate are comparable to a person on the battlefield who shoots the wounded.)
So I came up with the idea of the Lightbulb. Brilliantly lighted when the idea is first posed. And as you can see, it gradually gets dimmer and dimmer.
In my years of working with boards, the best are open to new ideas. There's one word that blocks action. The word derails momentum. And it poisons motivation and chokes any chance for success. That killer word is can't.
If you would like to see the original piece I did, you can download it here.